HALL OF FAME
The Avon Park Champions Club Hall of Fame honors and recognizes former students, faculty, staff and citizens of Avon Park who have distinguished themselves by virtue of their outstanding contribution and service to the school, community or society in general.
2023
James L. Marcum MD FACC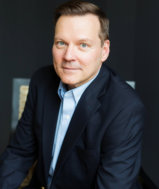 Dr. Marcum grew up in Avon Park Florida and participated in youth baseball (Coach Lew Mundt, Coach Jimmy Hart, and Coach Ronnie Jackson) and was a member of the Avon Park baseball state championship team of 1979. With degrees from the University of Texas, Medical Center of Delaware, and University of Kentucky, he is currently in practice as a senior cardiologist with the Chattanooga Heart Institute specializing in disease reversal.
As speaker/director of the 501c-3 ministry, Heartwise Ministries, He has been blessed with a syndicated television, radio, and social media ministry helping others see the "Big Picture" in health. Several years ago, USA Today named as one of the most influential physicians in America.
His published articles and books include, "Medicines that Kill" and "Ultimate Prescription" (Tyndale Press) along with the seven-week Bible study, "Biblical Prescriptions for Life."These resources empowers others in health. The youth program "God Heals Me" is reaching a younger generation.
The weekly You-Tube channel, Biblical prescriptions for Life, has received millions of views. The Biblical Prescriptions worship app is helping others improve health through daily worship. As a teacher and consultant he is called on to travel extensively.
He has two grown children, married to Sonya (32 years) and resides in Chattanooga TN. He enjoys traveling, outdoor activities and spending time with loved ones.

---
Walter Nunnallee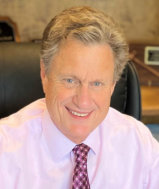 Hue and Nancy Nunnallee with their five children (later expanding to seven children) moved to Avon Park in 1956. It was a homecoming of sorts because Nancy "Betts" Nunnallee graduated in 1940 from APHS as her class's valedictorian, and Hue Nunnallee had been stationed during the war at the Avon Park Bombing Range training as a B-26 bomber pilot. Walter (who was the fourth of the Nunnallee kids) entered first grade at Avon Elementary in 1959 and graduated from APHS in 1971.
Walter loved his high school years, and was very active in high school activities. He graduated as salutatorian, earning the second highest GPA in his senior class (behind Susie Skipper Hunnicutt). Because of his great teachers at APHS, Walter's GPA was also the second highest GPA in Highlands County for graduating classes of 1971 (including Sebring High School and Lake Placid High School). He served as an officer in numerous scholastic and service high school organizations.
Nunnallee loved playing high school Sports. He was a hurdler and sprinter on the track team (earning Most Valuable Track Member in his junior and senior years). He also placed second in High Hurdles at the 1970 State high school track meet in Gainesville, FL. His high school track coach was young Chet Brojek (who later became an iconic Florida High School track coach and is a fellow 2013 HOF inductee).
Walter also played high school football and was named Best Offensive Player his senior year. Not only did Walter get to play his high school football with 2014 Hall of Famer Donald Sizemore, but he was also coached by Joe Franza (HOF Class of 2012) and Ralph Hill (HOF Class of 2014). How could Walter not have had a terrific athletic experience at APHS having played alongside a Champion Club Hall of Famer and coached by three Champion Club Hall of Famers?!
Walter graduated Magna Cum Laude from Florida State University in 1975 with major in accounting (earning a 4.0 GPA in his major). Upon graduation, he moved to Raleigh, North Carolina and worked three years as a CPA with the international accounting firm of KPMG. In 1978 Walter began attending the University of North Carolina School of Law, graduating on 1981 (finishing in the top 15% of his Class).
After practicing several years as a tax attorney in Raleigh, North Carolina, in 1984 Walter entered the Graduate Tax Program at the University of Florida School of Law in Gainesville, Florida, earning his LL.M (Taxation) Degree in 1985 (finishing first in his class). He was asked by the Law School Faculty to stay an additional year and teach Tax Law at the Florida Law School. In that position, Nunnallee learned that he had a passion for teaching Tax Law at the law school level.
In 1988, Walter accepted a full-time position to teach Tax Law at NCCU School of Law, and shortly thereafter became a tenured full professor. During this time, Nunnallee served as: President of the Tax Section of the NC Bar Association; Member of NC Bar Executive Committee; and Member of the Board of Advisors of the J. Nelson Young Tax Institute. He also authored numerous tax articles published in national publications, including the Oregon Law Review; NCCU Law Review; Tax Notes published by Tax Analysts; The ABA's Tax Lawyer; and The Review of Taxation of Individuals. He was awarded "Teacher of the Year" three times by NCCU School of Law and also received the "Scholar of the Year" award. On multiple occasions he served as an adjunct professor of Tax Law at: Duke University School of Law; UNC School of Law; and, the Graduate Tax Program at the University of Florida College of Law.
Walter was the subject of a featured newspaper article in the Durham, NC Herald Sun entitled "NCCU's Walter Nunnallee Makes Tax Law Fun." Here are a few excerpts:
"[In 1988, Walter Nunnallee at] NCCU School Law launched the first of what are now five courses in tax law. [During Nunnallee's tenure] over 80 students have gone on to obtain master of law degrees in taxation at some of the nation's top law schools [that offer graduate tax programs] including the Law Schools of New York University, Northwestern University, Georgetown University, and the University of Florida. [In the world of training tax attorneys] this makes NCCU a powerhouse next to most larger law schools, including Duke and UNC. As an arm of a historically black university, NCCU Law is better known for its graduates' contributions to civil rights and discrimination. But [since Nunnallee's arrival], its record in producing experts in taxation law is among the school's best-kept secrets. A professor at Duke Law School, Larry Zelenak, who also teaches tax law and has known Nunnallee for years, says he appreciates Nunnallee's infectious zeal for the subject. 'He's truly remarkable in his ability to get students so enthusiastic about tax law. They not only take all the courses he offers but go on to take more,' Zelenak said. 'He's a real Pied Piper.'"
Nunnallee has co-authored three comprehensive Tax Manuals commonly used nationwide by CPAs and tax attorneys and was a nationally-recognized speaker at continuing education tax conferences around the country, including speaking at: the Virginia Tax Conference; UNC Law School's J. Nelson Young Tax Institute; Southern Federal Tax Institute; and, the Montana School of Law Tax Institute. He also has made hundreds of continuing education tax lectures sponsored by various State CPA Societies, including: North Carolina, Virginia, South Carolina, Georgia, Iowa, Connecticut, Rhode Island, Maryland, Colorado, Tennessee, Oregon, New York, and others. Over the years, he has been given scores of awards by these State CPA Societies for the high participant ratings he has earned for his presentations.
Walter is married to Joyce Strickler Nunnallee (his best friend, most-valued advisor and faithful supporter, and love of his life). Nunnallee has two children who live in Raleigh, North Carolina: Claire Nunnallee and Andy Nunnallee. He also has two step-daughters (SuAnne and Sabrina) and three step-grandchildren (Kyla, Lauren, and Weston), all of whom reside in Tennessee.

---
Adrian Battles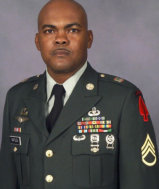 Adrian Battles was born on January 30, 1971, at Walker Memorial Hospital, Avon Park, Florida, to parents Linda Jackson and the late Joseph Battles. Adrian is the oldest of eight children giving him five sisters and two brothers: Chiquita, Joteish, Nikki, Jessica, Jasmine, Algernon and Joseph. Adrian is married to Candace Battles, and he is the proud father of five daughters and two sons: Shanice, Zanichaily, Adrian II, Nia, Cameryn, Antonio, and Paige.
Adrian's passion for football began at Avon Park Middle School and continued to cultivate through high school. At Avon Park High School, Adrian excelled as a defensive lineman. Adrian played a pivotal role in two undefeated seasons, as well as two state 2A title championships, in 1987, and again in 1988 where he earned awards for Most Valuable Player and Most Outstanding Defensive Lineman.
After high school, Adrian joined the United States Army, and within his first year of active-duty service, he was deployed to Kuwait, in support of the Gulf War. He went on to complete seven additional deployments including one rotation to Haiti, and six rotations between Iraq and Afghanistan. Adrian's 22 years of active service include duty assignments to Fort Bragg, NC, Schofield Barracks, Hawaii, and Vilseck, Germany where he retired in 2012.
After retiring from the Army, Adrian contracted at the 7th Special Forces Group Compound in Northwest Florida. His wife continued her service to the country, and eventually the Battles' family was assigned to Joint Base Elmendorf-Richardson (JBER), Alaska. While in Alaska, Adrian took the opportunity to sharpen a different passion of his-cooking. Adrian enrolled in, and graduated from the University of Alaska, Anchorage Culinary Arts program, class of 2017. After his family completed their tour in Alaska, they decided to settle in Crestview, Florida where he is currently the Assistant Culinary Director at Crosspoint Church in Niceville.
Adrian's military awards include Army Commendation Medal (5th Award), Army Achievement Medal, NATO Medal, Army Good Conduct Medal (6th Award) National Defense Service Medal, Southwest Asia Service Medal with Bronze Service Star, Afghan Campaign Medal with 2 Campaign Stars and Iraq Campaign Medal with Arrowhead, Global War on Terrorism Service Medal, Noncommissioned Officer Professional Development Ribbon (3rd Award), United Nations Service Medal, Kuwait Liberation Medal, Master Parachutist Badge, Air Assault Badge, and Marksman Badge.
Plans for the Battles' family include a restaurant in Crestview, a run for City Council and continuing to serve God and the communities of Okaloosa County through Crosspoint Culinary Ministry.

---
Donald Hickman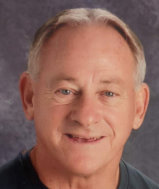 Donald Hickman was born in Dayton, Ohio on December 23, 1953, to Donald Hickman Sr. and Opal Hickman. In August of 1974, he married Beverly Rasmusson Hickman - the love of his life. They have resided in Avon Park since 1986. He has two sisters, three children, and five grandchildren.
Growing up and all through school, Don played football, basketball and participated both in choir and band. In his senior year (1972), his football team finished second in the state. During his high school years, Don was captain of the football team, the wrestling team, and track team.
Don played football at Graceland University in Iowa. When he was there, Graceland won their first conference championship, and Don made the All-Conference team. Following graduation from Graceland, Don started working at a small junior high school in Omaha, Nebraska where he coached football, wrestling, and track. His teams won two city championships in football, and one in wrestling.
Don and his family moved to Florida on January 16, 1986. He then started a job at Avon Park Elementary School as a physical education teacher. He was awarded Teacher of the Year for the improvements of the physical education classes, including: a new track with a 35-station obstacle course; a strengthening course; basketball courts; and playground equipment.
Don then started coaching football with Bill Jarrett and Charlie Bonjokian on the JV team and helped scout for the Varsity team.
In 1990 Don, with the help of Chet Brojek and Hoppy Rewis, started a weightlifting team. This program developed quickly, earning many medals and district wins, with many lifters going to state.
Don started the Travis Todd Memorial Weight-Lifting Tournament in honor of one of his wrestlers. At times, there would be as many as twenty teams participating. This tournament was very dear to Don's heart, as Travis was not only a team leader and great wrestler, but also a dear friend.
During his long teaching and coaching career, Don Hickman has won many awards, including:
Teacher of the Year 1986 - Avon Park Elementary School
Coach of the Year 2005 - All County
District Coach of the year 2005 -Boy's Weightlifting
Coach of the Year 2007 - Girls' Weightlifting
Coach of the Year 2008 - Girls' Tennis
District Coach of the Year 2015, 2016 and 2017 - Boy's Weightlifting
Cross Country Coach 2015, 2016, 2017 (school record was set by both girls and boys)
News Sun Unsung Hero 2017
Heartland FCA Hall of Fame 2017
Don has been instrumental in helping numerous Avon Park High School students go on to find their dream at his Alma Mater and other colleges.
Although Don loved coaching, he always preferred to teach and help others in any way he could, and his help of others continues today.
Don has always turned to God for help in his life and gives him credit for his success, his family, his friends, and the opportunity to teach, coach, and otherwise help students and others.

---