HALL OF FAME
2015 Archive
Robert Barben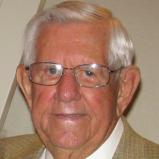 Robert Barben Sr. came to Avon Park to serve as a B-17 instructor pilot in 1943, and met his future wife, Jane Hartt. Two years later, they were married. Five years after that -- followingBob's graduation from Dickinson School of Law in Pennsylvania in 1950 -- they moved back to Avon Park, and have been here ever since. In the process of building one of the area's most well-known citrus companies (he still goes to work every day and then goes home to Jane), they also raised seven children, who all graduated from Avon Park High School and later the University of Florida. There's probably no entry for this in any record book, but theBarbens may have set the mark for the longest consecutive membership in the band -- for 28 years straight, there was a Barben marching among the Gredadiers. "I told them I'd buy any uniforms they needed me to, just don't ask me to ride that bus," Barben said. Bobby and John both played football and baseball for the Devils; Billy ran track and played basketball. Bob Barben was also president of the athletic boosters association and helped fund the construction of the concrete bleachers at the old Memorial Field. "We took 10 cents out of every ticket to pay for them," he said. He also coached all three of his sons when they played youth baseball. The Barben name has also long been associated with golf in Avon Park. Bobby was the coach of the high school team for many years and the Barben family is still one of the program's biggest supporters. Mr. Barben was a regular on the golf course from the age of 19 until he turned 90, when knee replacements made it more painful than fun. "I always thought you could tell a lot about a guy by playing golf with him," he said.

---
Rodney Davis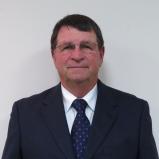 Rodney Allen Davis was born in a small farming community in Ohio. From a young age, Rodney's work ethic began to form. Whether it was milking cows to taking care of his own herd of sheep to helping care of hundreds of animals daily, he never knew how to sit down. In 1965, with the leadership of his father John and brother George, the three of them transformed their farm into the start of a family legacy in the golf business named River Greens. Four years later, Rodney graduated from Ridgewood High School in West Lafayette, Ohio and had his sights set on something more. John and Rodney came to Avon Park, where they bought a defunct 9-hole golf course that we now refer to as River Greens South. In the early 1970s, Rodney started his own renovation business with Sebring Municipal being his first endeavor. His first experience working in the Avon Park community included the grassing of the Durrah Martin fields. On January 13th, 1978 Rodney and his wife, Lisa exchanged vows. Now with a new business partner to take care of the inside, Rodney was able to keep his focus on his true passion outside. Rodney continued to look for new ventures and in the late '70s, formed a corporation with classmate and childhood friend, Jeff Harstine. This was the beginning of Central Florida Turf, a golf course construction business that took them up and down the east coast of the United States as well as Puerto Rico for 30-plus years. With Rodney's many blessings, he knew how important it was to give back to his community. From churches to South Florida State College to ballparks in the area, Rodney did what he could to keep the grass looking good. Since 2005, Rodney has been back full time at River Greens teaching his son the golf business. In his spare time, he enjoys playing golf a couple times a week as well as seeing his three children - Tina, Amber and Clay - and four beautiful grandchildren: two girls, Taylor and Aleigh, and two boys, Jake and Aiden. He says he has been blessed to have been able to travel and see many places on this exciting journey called life and has been fortunate to have met many great people along the way.

---
Dale Landress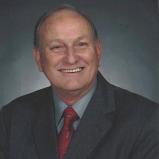 Dale Landress was born Nov. 10, 1939, in Avon Park. He has been married for 55 years to his high school sweetheart, Madie Roberts, and they are blessed with three children, six grandchildren and one great-grandson. Dale is a 1957 graduate of APHS, lettering three years in football as a quarterback and defensive back and losing only two regular-season games during those seasons. As a senior, he led the Devils to a 9-0 regular season and played in the Florida All-Star Game in Gainesville. He also lettered three years in basketball, leading the team in scoring as a senior. But it was baseball where he really made his mark. He was a four-year starter as a pitcher and infielder for a team that lost only five games during his career. The 1955 team was 27-0 and won the state championship and the next year's team won its first 21 games to set a state record of 48 straight wins. During his senior year, he pitched three no-hitters, the last one in the state tourney against Jacksonville Dupont. Dale turned down three pro offers and went to the University of Florida, where he led the freshman team with a .504 average, getting 10 hits in his final 12 at bats during the final two games against Georgia Southern. He started the next three years for the varsity as a middle infielder, hitting over .300 and leading the team in runs scored as a sophomore and a junior. He held the team record for runs scored in a season until the NCAA extended the season length. He was team captain his senior year. From 1961-65, he was a teacher, assistant football coach and varsity baseball coach at Hardee High School before returning to UF to pursue a master's degree and serve as a graduate assistant with the golf and baseball programs. In 1966, he returned to APHS as assistant football and head basketball coach, helping Coach Joe Franza's football team to the state finals. From 1968-2003, Dale held various positions with the Florida Department of Corrections, retiring as the Deputy Assistant Secretary for Insitutions. He was a finalist for National Warden of the Year in 1999. He now spends his time playing golf, enjoying his grandkids and serving the Lord at Florida Avenue Baptist Church.

---
Jean Lund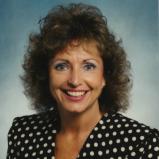 Jean Lund was born in Griffin, Ga., to Everette and Gladys Wilson. After graduation from Griffin High School, she earned a bachelor's degree in social studies from Southeastern Bible College, which is today Southeastern University in Lakeland. She began her teaching career as Miss Wilson in Avon Park in 1970-71. After three years of teaching sixth grade, she moved to the high school and for the next 29 years she taught American history and other subjects, proving beyond a doubt that being short was not a handicap for teaching high school students. After retirement in 2002, she continued to work with the county as a classroom mentor for The Alternative Certification Program, Peer Evaluator of teachers, and presently works as the Migrant Academic Advocate for The School Board of Highlands County. "It has been a privilege to work as part of the Red Devil team as well as the Highlands County team," Jean said. "During my teaching career in Highlands County many memories and friendships were formed that has enriched my life in so many ways." Along with her teaching responsibilities, she was junior class sponsor, senior class sponsor, cheerleader sponsor, volleyball coach (leading the team to conference titles in 1982-83), Lettermen's Club sponsor, Red Devil Spirit Club leader, department chairperson, Junior Chamber of Commerce member, was three-time social studies teacher of the year, and district Teacher of the Year 1991-92.Outside of the classroom, Jean's resume includes co-team leader and 5 years as event chair of American Cancer Society Relay For Life Avon Park and 6 years as Highlands County ACS Unit Chairperson, board member for the Friends of Highlands Hammock, board member for the Florida Hospital Foundation, working with children's choir grades 1-3 at First Baptist Church of Avon Park, and being emcee for the Miss Avon Park pageant. Jean has been married to her best friend, Tom, since 1970 and they have one son, Chad. She thanks both of them for their love and support.

---
Jimmy Prevatt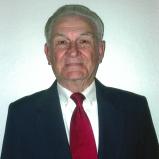 Jimmy Prevatt was born in Mitchell County near Pelham, Ga., on June 26, 1938. His family moved to Avon Park in January of 1946 and Jimmy attended Avon Park High School from 1952-56 and was an athletic standout, lettering in football and basketball for three years and all four years in baseball. He was an honorable mention All-State in football his senior year as the Devils went 9-0 in the regular season and was All Ridge Conference in basketball his senior year. But, like his fellow inductee Dale Landress, it was on the baseball field where Jimmy really made his mark. As a standout pitcher, he helped the Devils win a record 48 straight games, going undefeated on their way to the 1955 state title - with Jimmy throwing a no-hitter against Winter Park in the state championship game. He threw two more no-hitters in 1956 (one agaisnt Pasco and the other in the Ridge Conference Tournament final against Sebring) and finished his Avon Park career with a stunning 32-1 record as a pitcher. He signed a pro contract with the Chicago Cubs and played for three years in the organization. After baseball, Jimmy graduated from St. Leo University with a B.A. in criminal justice in 1975 and then from the FSU School of Business in 1986 with the designation as a Certified Public Manager (CPM). He went to work at Avon Park Correctional Instiution in February of 1960, then was with the Florida Highway Patrol from 1961-70 before returning to the Department of Corrections in 1970, retiring in 2002 as the warden of the Hardee Correctional Institution. Jimmy and his wife Teresa enjoy their large family of children and grandchildren: Lori Veino (John), Michael Prevatt, Kelly Barnes (Ronnie), Ricky O'Neil (Shelly), Ryan O'Neil, Kevin Prevatt, Candace Dean (Andrew), Steven Prevatt, Cori Padelford, Dana Barnes, HeatherBarnes, Heath Barnes, Reed O'Neil, Jacob O'Neil, Harlee Albritton, Tanner Battice, Waylon Dean and Owen Prevatt.

---