HALL OF FAME
2012 Archive
Thomas Gordon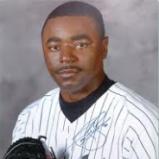 Thomas Gordon was born on November 18, 1967, in Sebring Florida. He is the father of three boys and three girls. Gordon began his career as a starting pitcher with the Kansas City Royals, first appearing in five games at the age of 20 late in the 1988 season. He became an immediate sensation in Kansas City the following year, posting a 17-9 record and a 3.64 ERA in his first full season. He finished second in the 1989 Rookie of the Year balloting. Gordon also recorded 153 strikeouts in 1989, the tenth highest total in the American League, all of which earned him the nickname "Flash".In 1998, while with the Boston Red Sox, Gordon set the club's single-season record for saves (46) and was named to his first All-Star Team. His success continued in 1999 setting a major league record with his 54th consecutive save. His popularity in Boston at this point led New England-based writer and Red Sox fan Stephen King to reference him as the object of infatuation for the young protagonist of the 1999 novel The Girl Who Loved Tom Gordon. After subsequent stops in Houston and both sides of Chicago, Gordon landed in New York. He signed with the Phillies in 2006 and debuted as their closer, replacing Billy Wagner. Gordon was named to the 2006 NL All Star Team as the leading vote getter from the players.Gordon has not only a passion for baseball but also for young people. In 1993 Gordon started the Thomas Gordon Foundation to provide inspiration and hope to young people. The Thomas Gordon Foundation is committed to building our youth into an all star team of champions and equipping them with the tools needed to achieve success.

---
Joe Franza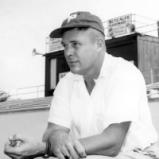 Joe Franza was born on December 29, 1924 in Murphysboro, IL. At Murphysboro High School, also home of the Red Devils, he starred in football, basketball, and was a state champion pole vaulter. In 1942, he enlisted in the U.S. Marine Corp serving in the South Pacific as a communications specialist until the end of the war. He returned to marry his high school sweetheart and earned an athletic scholarship first at the University of Southern Illinois and then Erskine College, where he graduated in 1949. He was inducted into the Erskine College Hall of Fame in 1985 for his prowess in basketball, track, and football during the 2 years he was there.He had a distinguished career at Avon Park High School which spanned 31 years. He coached from 1949 until 1972, during which time the Red Devil football team had 138 wins, 68 loses, and 10 ties. During this time they reached nine title games, five Ridge Conference titles,three district titles, andone regional title. He was named Coach of the Year in 1962. During his tenure, teams were known for their physicallity and toughness. He also concentrated a greatdeal of effort on fielding as many players as possible duringa game. Even the most unlikely athlete found his way into a game if he was willing to work hard and follow instructions. He also served as the athletic director and worked in the community with an athletic association for fund raising.Due to personal illness in 1972, he retired from coaching but continuedon as athletic director and served as a Dean of Students until 1980. In 1984 he was elected to his first of two terms on the HighlandsCounty School Board, serving as chairman for one of thoseyears. One of his proudest moments was the dedication of the Avon Park High School stadium to him.Throughout his life he was an active man and an avid outdoorsman, during retirement he took up golf, the guitar and wood crafting. Hewas a Past Worshipful Master of the Masonic Lodge, a Rotarian, and a member of Union Congregational Church. He was a man of honor, a dedicatedhusband,father, grandfather, friend, and patriot. At his 80th birthday celebration one of his former student/athletes gave to all, a T-shirt that said it all:"PROUD TO BE A COACH FRANZA RED DEVIL"

---
Ronnie Jackson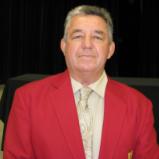 Ronnie was born on March 22, 1948 in a small town in Coffee County Alabama to DL and Myrtle Jackson. He is one of 10 children and has resided in Avon Park since 1957. He has 3 children and 9 grandchildren. Ronnie graduated from Avon Park High School in 1966, then went to SFCC on a baseball scholarship which was the first year SFCC had a baseball team. He holds several SFCC baseball records which are - most games pitched, most losses (which everyone can't say) and most innings pitched in a season. He attended the University of Central Florida then went to the University of West Florida where he graduated in 1971 with his Bachelors in Science.While he attended Avon Park High School he played baseballon the 1964 State Championship Team, the 1965 State Final Four, and the 1966 State Championship Team. He was undefeated as a high school pitcher with a record of 19-0. He also played on the 1966 State Basketball Semi Finalist Team.In 1972 he became Assistant Baseball Coach under Ralph Hill, the seceded him as Head Coach and coached 15 years with a record of 326 wins and 105 losses..... 12 conference titles, 13 district titles, 8 regionals, 5 sectionals, 2 state-runner ups and 3 State Championships. His summers were filled with the involvement of Dixie Major Baseball taking the 1988 team to the Dixie Majors World Series and winning. He is currently the Deputy Commissioner and Chairman of the Board of Dixie Boys Baseball and Coordinator for USA Baseball Tournament of Stars.In 1986 Ronnie played an instrumental role in the filming of "Baseball the right way", a National High School Federation Rule Film that was filmed for all High School Baseball coaches at Head Field using APHS students and the 1986 baseball team. He also coached basketball in 1989, Avon Park Middle School football for 5 years, and was the Assistant Coach on the 1987 and 1988 State Champion Football teams under Coach Hoppy Rewis. Ronnie was inducted into the Florida Athletic Coaches Hall of Fame in 1996.Though his love for baseball and coaching brought many rewards, his love for teaching which began in 1972, fulfilled his greatest passion, helping students. He taught at Avon Park High School for 37 years retiring in 2009. His passion did not stop, he is presently on the Highlands County School Board representing District 1. He still has a passion for helping students, but his main passion is his grandkids, "they keep me on my toes... and young... and tired..."

---
Lucy Derkman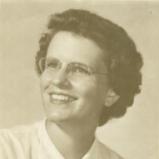 Lucy was born on October 28, 1927 to Mary and Frank Harding. She is one of ten children. She graduated from Mount Dora High School where she played varsity basketball when the girls played on a court that was divided into three areas and you were either a guard of a forward and had to stay in either the middle or your end of the court.She earned a Bachelor of Science degree with a major in Physical Education from Florida State University, but the school was Florida State College for Women her freshman and sophomore years. She says it was fun being there when the football team was formed and named the Seminoles. The colors remained garnet and gold. She was a member of the honor Garnet Club her junior and senior years.She taught school one year in High Springs, Florida, before moving to Lake Placid where she taught Physical Education from kindergarten through high school for two years. She then moved to Avon Park in the fall of 1952, joined Joe Franza and Guy Garrett and became part of the Red Devil family. "It has been a fabulous ride as part of the City of Champions. The friends I made here have influenced my life in so many ways." In December of 1955 she married Richard Derkman and retired from full time teaching in the spring of 1956 in order to be a stay at home mom. She has one daughter, Mary Linda and a son Richard Edward, 4 grandchildren and 3 great-grandchildren.Early in her teaching days here, she and Joe Franza started the Red Devil Circus. It was a fantastic program which she thoroughly enjoyed. The students who participated in the circus were very dedicated and talented. She was an official scorekeeper for Red Devil football, basketball and baseball teams for many years. She wrote for the Avon Park Sun and sent sports stories in to the Tampa Tribune until her grandson, Bo, was born. She was the first female Sports Editor in the state of Florida for a couple of years before retiring from the newspaper business.Lucy served on the Board of the Avon Park Housing Authority, has been a member of the Highlands County Recreation Board, member of First United Methodist Church of Avon Park and is currently on the Board of Trustees, District Director of Dixie League baseball. Lucy and Judy Rewis were instrumental in talking Bill Jarrett into helping land 2 Dixie World Series Tournaments at Head Field. Lucy wasalso involved in the planning and building of the football field and track at Avon Park High School.Coaching summer softball was a favorite activity of Lucy's. Her love and dedication earned her the honor of the softball complex on Anoka Avenue to be named "Lucy Derkman Softball Complex".

---
Guy Garrett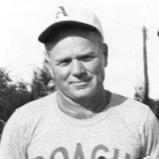 Guy was born in Winter Haven, FL, and attended Winter Haven High School. After graduating in 1943, he received his bachelor's degree in Physical Education and a master's degree in administration at Stetson University in Deland, FL. There are many reasons that Avon Park is called the "City of Champions," and Reginald Guy Garrett is one. Guy served as the baseball coach at Avon Park High School from 1952-1964, and during that time he became a legend.His coaching career started at Sebring High School, where he was the head coach of the baseball team for two years. At the end of the second season, Garrett moved on to be a teacher and coach at Avon Park High School from 1952-1964. At Avon Park, he was an assistant football coach and a head coach for baseball for 12 consecutive season. As a baseball coach at Avon Park, Garrett held a winning percentage of over 85 percent, and an overall record of 210 wins and 35 loses. His teams appeared in six state championships, and came out victors in two of them. In 1955 and 1956, his teams won 48 consecutive games, which set a state record and he coached Avon Park's only undefeated championship team with a 27-0 record in 1955 and coached the team that took the title again in 1964. Those who played for Garrett or worked with him over his long career not only as a coach but as an administrator as well remember him fondly.According to the FHSAA, many of Garrett's coaching techniques and his baseball stategy were adopted by his peers and taught to their teams. For his accomplishments, and after a dedicated campaign by many of his former players, Garrett was selected for the Florida High School Athletic Association Hall of Fame and was inducted April 25, 2011 in Gainesville. According to others, Garrett taught his players not to shrink from the face of adversity, but to rely on training and their will to not give up seeing them through. Sometimes, Avon Park played schools that had more students than the entire city's population, but Garrett taught his teams to dominate, no matter the size of the opponent, and he did it by caring."His enthusiasm in promoting athletics in our area is legendary. He generated outstanding community support. It was normal for 500 fans to attend Avon Park baseball games," former player Dale Landress wrote. "High school baseball competition in this area has improved as a result of the standards set by Coach Garrett," Landress added. "When I started my high school coaching career, I went to Coach Garrett for advice," Landress wrote. " I was expecting him to give me some ideas on stategy, practice schedules and game management. He only gave me two pieces of advice which obviously came from his heart. First he said, 'Players will never care how much you know until they know how much you care.' And second he said, ' the difference between a pat on the back and a kick in the rear end is about 15 inches and the pat on the back is always more effective.'

---
Bill Jarrett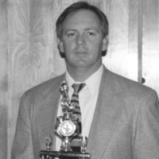 William Richard Jarrett Jr., was born November 25, 1957. He graduated from Clearwater High School where his love and outstanding ability of baseball earned him the opportunity to be drafted professionally, but he never signed on. He went on to college at St. Petersburg Jr. College where his goal was to become a CPA. He continued to play baseball and received a baseball scholarship to Western Carolina University. In 1980 Bill purchased his first Ford Dealership and to date owns 5 Ford Lincoln Dealerships in Central Florida.Bill is recognized more for his community involvement, in the late 80's Bill was very involved with the Dixie Youth Baseball and was named president of Avon Park's Dixie Youth Baseball. His dedication and persistence and 3 years of hard work brought the first Dixie World Series to Avon Park in 1990 and then to Sebring in 1991 and 1995.Bill's love also expands to youth football, local soccer, high school baseball, where it's not unusual to hear his voice (announcing a high school baseball game), football where he was an assistant JV and Varsity coach. Each year he sponsors the Bill Jarrett early bird tournament for high school baseball.Bill's involvement in the community includes....A Chamber member and past Chamber PresidentRotarian since 1982 and a past Rotarian PresidentDixie Youth Baseball President 1987-1994Chairman of Dixie Majors World Series 1990-1994South Florida Community College Foundation DirectorFlorida Hospital Board of DirectorsOn the Training Advisory Board for Ford Motor CompanyDirector for Highlands County Education FoundationDirector for Florida Automobile Dealers AssociationFord Dealer Advertising Fund DirectorMember of Union Congregational ChurchSo much more can be said about the private man that is behind so much in our community. There is probably not one person that has not been touched in some way by his generosity, passion for kids or love for his community.

---