HALL OF FAME
2016 Archive
Alvin Conner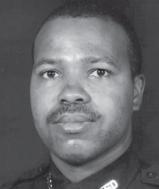 Alvin Conner was born on Sept. 18, 1963, in Sebring to Shirley McCauley. Alvin was raised in Avon Park. He graduated from Avon Park High School in 1981 after being a member of the 1980 state championship baseball team and leading the basketball team to the state final four in 1981, leading the state in scoring with 26 points per game.Alvin was also a member of the Team Florida AAU basketball team and the Region 3 representative in the North-South All-Star game. He signed a Division I scholarship with Southwestern Louisiana.Alvin returned to his alma mater in 1994 as head basketball coach of the Red Devils. In 1996, he guided the Devils to the Class 3A state Final Four and was named district and regional coach of the year in both 1996 and 1997. He stepped down from coaching in 1999 to focus on ministry work, but returned in 2001 to coach boys and girls basketball at Avon Park Middle School until 2004.In 2008, he was back on the basketball bench again when his son, Avierre, was a freshman, taking over as head coach. In 2010, Alvin led the Devils back to the state final four, the first time in the history of Avon Park a father who played in the final four coached his son's team to the final four.Alvin was more than just a coach, however. In 1995, he joined the Highlands County Sheriff's Office. He worked as a patrol deputy (earning deputy of the year honors in 1995) and also as a school resource officer and a DARE officer. He retired after 22 years with the HCSO and now spends his time pastoring at Vision Community Church.He has been married to Willette, who is a registered nurse, for 27 years and is the proud father of three children - two daughters (Jaucoby, who is a USF graduate and an elementary school teacher in Polk County; Shantavia, who has a master's degree from UCF and is a certified public accountant; and a son, Avierre, who is a senior in college at the United Sates Coast Guard Academy.

---
Cherri Lee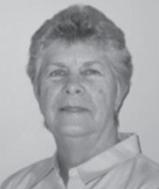 Cherri Lee was born January 20, 1947 in Miami to Reid and Eva Lee. She graduated from Hialeah High School in 1965, received AA degree from Miami Dade Community College and transferred to Florida State University in Tallahassee, where she received BS degree in 1968. She played extramural volleyball and was inducted into the Women's F Club at FSU.After graduation, she taught for three and a half years in Holmes County before moving to Avon Park to teach at the middle school in 1974. She taught there for three years, and began coaching basketball at the high school during her third year there, moving to the high school in 1977.While she only coached girls basketball for seven years at the high school, her seasons at the helm were the most successful run the program has seen. Lee's teams won five district titles (four in a row from 1978-81 and again in 1983), four regional titles (1978-81 and 1983) and two section titles and state championship appearances (1978 and 1981).The 1981 team finished state runner-up, losing the championship game by a single point.Lee spent 19 years as a track coach for the Devils, coaching a third place team finish in 1981 as well as the state championship-winning 4-by-110 relay team that year.She also coached volleyball for three years from 1986-88 and was cross country coach for eight years (1993-2001).Lee retired in 2001 and moved to Panama City, where she is taking advantage of retirement time to enjoy woodworking, yard work, surf fishing and scalloping.

---
Al Loveless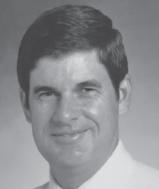 Al Loveless was born on April 3, 1938 in Albany, Georgia to Walter and Mildred Loveless. He graduated from Albany High School and later attended Mercer University in Macon, Georgia where he obtained a bachelor's degree in social studies and later his master's degree at Stetson University in Deland.Al's first teaching job brought him to Avon Park in 1961 where he began teaching history at the "old" high school. With the exception of five years he spent teaching at North Florida Junior College in Madison, he spent his 44-year teaching career making an impact on generations of Avon Park students. During his early years of teaching, he also served in the local National Guard unit.Those who knew Al knew he loved to make history come alive for his students. At times he could be found wearing a World War I uniform to class, and he was even known to bring a Civil War musket to class to liven up his lessons! Throughout his teaching career, Al was honored to receive several teaching awards. After retirement, Al continued to share his love of history by teaching history in the adult education program at South Florida Community College.Besides history, Al's second love was music. As a senior in high school, Al had the honor of playing in a band led by the famous Ray Stephens. His love for music continued throughout his life as he played his beloved trombone in numerous bands throughout the community. Al was a frequent soloist for several of his bands and wrote several newspaper articles for the Avon Park Sun featuring these bands.Al was an avid football fan and always enjoyed attending the Red Devil football games where he would frequently "scout out" potential players to send to his favorite coach, Mark Richt, of the Georgia Bulldogs. He wrote frequent letters to Richt giving him encouragement, advice, and names of players he should "check out."Above all though, Al loved his family and the Lord. He was married to his college sweetheart and love of his life, Lucy, whom he always referred to as "Lovely Lucy" for 48 years. Al and Lucy had two children, Lucy Anne and Jim, and five grandchildren. He was an active member of the First Baptist Church in Avon Park where he faithfully served as a deacon, Sunday school teacher, choir member and orchestra member. Al was a fine Christian example to all who knew him and a wonderful husband, father, and grandfather. He passed away in May of 2011, but he left behind a legacy that will be long remembered.

---
Fred Montsdeoca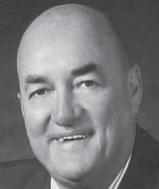 Fred Y. Montsdeoca was a native Floridian, born in Avon Park on April 25, 1928. He graduated from Avon Park High School in 1947. In high school, he played football, basketball and baseball for the Red Devils.At the University of Florida, he was a four-year member of the baseball team, serving as captain for two years, and was a standout punter, setting several school records.From 1952-54, he was a member of the U.S. Air Force, serving as a Special Service Officer at Patrick Air Force Base in Cocoa Beach. He continued his service at The Citadel in Charleston, S.C., where he was the head baseball coach and an assistant football coach.After two years, he returned to Avon Park and began working as a sales representative for Dixie Lime and Stone Company. In 1958, he moved to Ocala to become the sales manager for the company. When it was sold, he began his own company, Florida Lime and Dolomite.He retained a life-long interest in sports, serving several terms as president of Gator Boosters Inc. He was also a long-term member of the Board of Directors and Finance Committee of the University of Florida's Athletic Department. When the NFL brought a team to Tampa, he was asked to serve on the Advisory Board of the Buccaneers.He served as president of the Agribusiness Institute of Florida, Chairman of the Board of Directors of the National Limestone Institute in Washington, D.C., served on the Board of Directors of the Florida State Chamber of Commerce, was Chairman of the SHARE Council of the UF Institute of Food and Agricultural Sciences and also served for many years on the Florida Agricultural Advisory Council.He was a member of the Florida Blue Key and was inducted into the University of Florida Hall of Fame. He also received the "White Hat" for outstanding service to agriculture in the state of Florida. After his passing in 2003, he was inducted into the Florida Agricultural Hall of Fame.In 1951, he married the former Yvonne "Blue" Head, who was also and Avon Park High School graduate. They have two daughters - Ann McCoun and Alice Robbins - four grandchildren and three great-grandchildren.

---
Wendell 'Winkie' Williams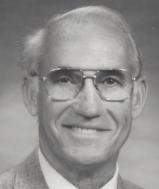 Wendell "Winkie" Williams was born on August 22, 1940, to Willie and Lilith Williams. He is a lifelong resident of Avon Park, graduating from Avon Park High in 1958. He and his wife, Martha Elder Williams, have been married for 56 years and have three children, - Pam and husband, John Kruse; Jeff and wife, Becky Williams. and Amy and husband, Charles Guerndt. Winkie and Martha have seven grandchildren: Jillian, Mitchell, Alexis, Kyle, Roxanne, Joshua, and Olivia.Winkie played football, baseball, basketball, and was a member of the APHS Circus. His senior year, he was selected to the First Team All Ridge Conference and was named Most Outstanding Football Player by the Avon Park Rotary Club in his senior year. In baseball, the Devils were state runner-up his senior year. Winkie was offered a contract with the White Sox, but accepted a baseball scholarship at Rollins College, where he appeared in the NAIA World Series.His father founded W. A. Williams Citrus Nursery & Service, Inc. in the early 1960s, and working together with his father and brother, they built one of the most respected citrus businesses in the area.Winkie received the Mason G. Smoak Friend of Agriculture Award for Citrus in 2012 for his dedication to the agricultural community.He was appointed to South Florida Community College's Board of Trustees in 1974. He served for nine years until was named to the State Board of Community Colleges in 1983 by Governor Bob Graham. He went on to serve on the State Board for 17 years under four governors. He was appointed chairman for two terms.Winkie served as the President of the Florida Citrus Nurserymen's Association, Chairman and Director of the Samaritan's Touch Care Center, Member of the Florida Hospital Foundation Board of Directors and Chairman for the Salvation Army among many others. He was awarded the President's Volunteer Service Award at Kenilworth Care Center and Nursing Home, an honorary doctorate from South Florida Community College and was recognized as the South Florida Community College Outstanding Alumni in 1990.

---